 ICE BOARD
ICE Board adalah singkatan dari Interactive Collaborative Electronic Board. ICE Board Interactive Flat Panel/Interactive White Board adalah solusi terbaik untuk penggunaan ruang pertemuan interaktif dan ruang kelas pendidikan. Layar sentuh 10 titik ini, memungkinkan banyak pengguna untuk menulis atau menggambar di layar menggunakan jari atau stylus secara bersamaan. Tampilan ini memberikan anotasi super mudah dan pemutaran multimedia tanpa memerlukan PC. ICE Board dapat ditempatkan di dinding, atau di dudukan opsional untuk pemasangan yang fleksibel di ruang kelas dan ruang rapat perusahaan.
Tersedia di Online Store :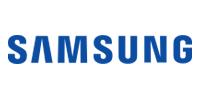 Fitur Utama:
Wireless collaboration in same WIFI Area or Local Area Network
Using Screen Share Pro software in the same WIFI (Access point), can
do following :
- 2 Way editing.
- Support up to 6 (Six) screen simultaneously.
- Support Windows, Android, Apple OS, iPhone IOS. Model




Aksesoris (not include)